Disclaimer:
All Star Wars trademarks and images on this website are Copyright and Restricted by Lucasfilm Ltd and Hasbro, Inc. Original material is copyrighted by Erik Schroeder, 1997 - 2010. This is an unofficial fan site that is not affiliated with Lucasfilm Ltd or any of its licensees.
Eddie Kossa
Cantina Diorama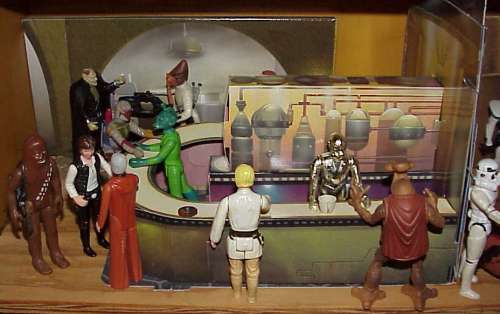 Recipe and picture by Eddie Kossa
The cantina diorama used the cardboard inserts released in 99. In addition, the Cantina Aliens Cinema Scene is included in the back ground, with the droids left outside.